Overview

Two illustrators, Mikayla and Tim from the Central Coast, had the initiative to put on an art show to raise funds for their dear friend Trish Kroehnert who had been fighting breast cancer for the past 17 years. I was honoured to be invited to contribute an illustration to the show.

The artwork was to be printed on a tea towel, themed "Grab Life by the Titties" and had to include a specific shade of pink (#F3B2CA).


Artist Statement

Twin peaks and an explorer. I wanted to convey the message of 'Grabbing Life by the Titties' in an aspirational and fun fashion. With signature bright and block colour and reference to the great outdoors, an acknowledgment is given to the quintessential metaphor for tackling life's challenges: climbing mountains. Looking onward and upward, welcomed by the happy faces of the rolling green mounds, our fearless female protagonist is reading to take the plunge (by means of ascension).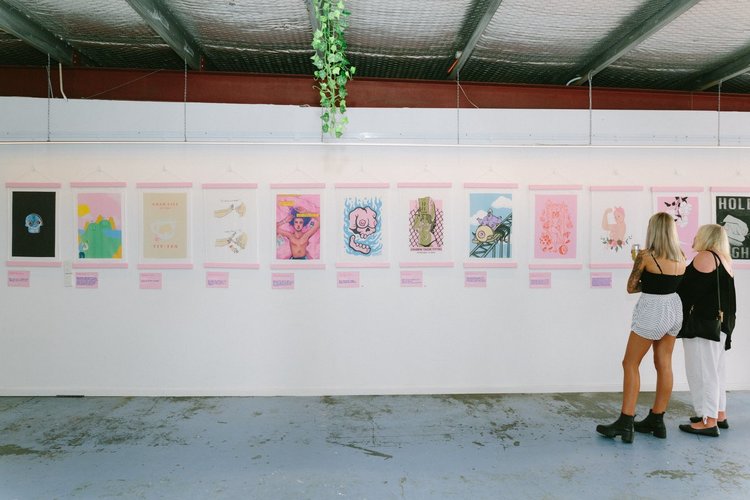 Alexander Perry - All work © Copyright 2021